Focusing on personal growth would suit you if you want to develop yourself; if you want to grow to the next level in terms of capabilities and insights. We will reflect on practical examples from your work and/or private life and explore how you look at these situations and how you can view and think differently.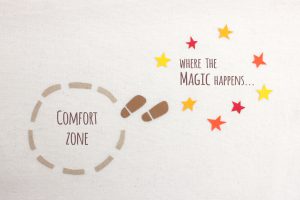 We will explore how you currently deal with these situations and how you can do so differently. It can also be quite nice and supportive to have someone take a look at the things you are going through with you and to serve as a sounding board.
Each session is fully customized. Through reflection, exercises, and assignments, you will find answers to the following questions:
How is it that you can firmly stand your ground sometimes but not at other times?
Which people and situations drain your energy, and how can you deal with them differently?
How can you protect yourself in unsafe situations?
How is it that you want to go left but end up going right instead? How do you balance your inner contradictions?
Why does a situation from the past still occupy your thoughts?
What exactly happened in that difficult situation? And how can it be done differently?
How can you use feelings in addition to your thinking? And what is the added value of doing this?