Our opinion or judgment plays an important role in our communication. How we perceive a situation or someone's behavior influences our tone, what we say, and our attitude, for example. That means that the course of a conversation can already be significantly determined before the conversation has even taken place.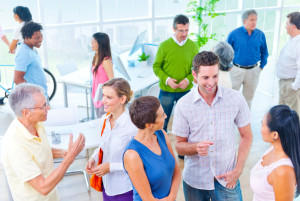 The focus here is mainly on becoming aware of how you think and how you feel while speaking in a certain situation or with a certain person. We will then work on how you can view or experience this situation or person differently. A different view, a different experience, can make a world of difference in a conversation.
Issues that are regularly addressed here:
What beliefs do I hold? Which ones help me and which slow me down in conversations?
How can I be a creator of the situation instead of a victim? How can I be more in control of myself in that situation?
How can I have a less judgmental view of certain situations and/or certain people? But also, how can I have a less judgmental view of myself?
What do I need to dare say the things that bother me?
The coaching can also be combined with some training of your communication skills if preferred. This will mainly involve practicing conversation techniques, such as giving and receiving feedback, listening skills, and 'bad news' conversations.