I have been offering an online coaching option for a couple of years now. This applies to both individual tracts and team tracts for small teams.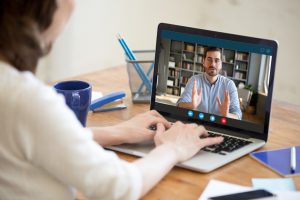 Themes that could be discussed in online coaching sessions are the same as ones offered in the individual face-to-face coaching and team coaching sessions.
Customers often tell me that they initially wondered whether this method would work, but, after having experienced an online talk, they agree that this method does work and can be quite effective. To be honest, I felt the same way when I started coaching a couple of years ago. I asked myself questions like: "Can I organize talks and exercises from a distance as I do in my office? Could this method be just as effective?"
Experience taught me that it could be effective. You can feel what people need and have constructive conversations even from a distance. Although it did require some creativity, I discovered that, as a coach, you can organize quite a few exercises from a distance.
Online coaching: